Crewe find themselves in an FA Cup replay a week on Tuesday, lucky to be in the competition after a dire performance away at Bournemouth. It was the last thing we needed according to Dario, and I agree with him.

When the draw was made, it wasn't the Liverpool or Arsenal we were hoping for, but at least it was an easy tie on paper, and anyone would guess that we'd win it at a canter. That wasn't the case. With our three top strikers out, we made hard work of Bournemouth, which raises questions. Is Dario bothered about the FA Cup? Should we be bothered about the FA Cup?

We won' t win it, and the extra games will be a hindrance, as promotion is the key. We're in with a great chance of winning the LDV trophy as well. Last years mini-run took its toll on the players tragically, with the inspirational Dave Brammer picking up an injury which effectively ended our season in March. Yes, Sheffield Wednesday home was a great night and Rotherham and Everton away were great away trips, but ultimately those games came at a bad time, and our relegation was our only product from the FA Cup. Both Geoff Thomas and Brammer (our best central midfield partnership at the time) succumbed to injuries because of the rigours of the Cup. By the end of the season, Sorvel and Collins were trying to emulate them pathetically.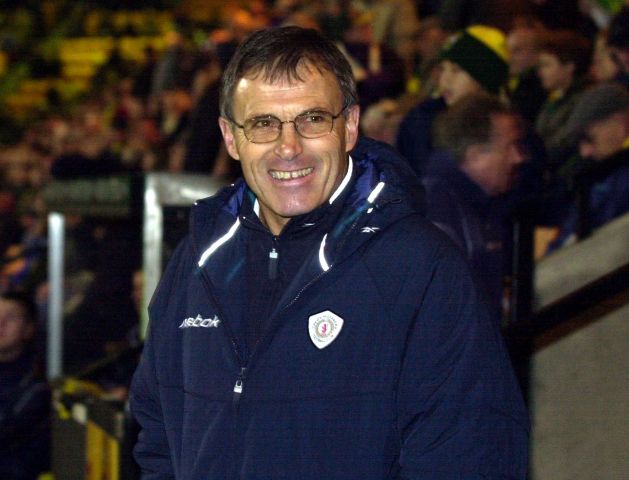 DG - fears cup will cost us
The cup will give us a financial boost. The TV money last year all went on the academy (which is now finished). This year if we get anything in the region of £50,000, that could be spent on a new player, or a free transfer/loanee's wages. But there is still something about the cup which I don't like.

We should concentrate on the League (obviously) and LDV (as we have a very good chance of winning it) before the FA Cup. Round four or five would be great, but the Cup is a hindrance. Dario is right about it costing us in the long run. What would happen if our already depleted front line were to suffer further injury because of it? Our league and LDV schedule are already pretty hectic, so the last thing we want is a long, tiring run in the cup as well as these other fixtures. Lets hope we beat Bournemouth and draw a big side at Gresty Road in tomorrows draw to get a big gate and TV money in the bank.
The last thing we want is to draw a small side away, provided we beat Bournemouth of course.